I didn't make any resolutions (because I never keep them), so I decided to make some goals I can work on.
#1 All this month I've been going to thrift stores and estate sales to find vintage pieces for a future Etsy shop. I still have a lot to learn, but it's great getting exposed to it all. To tell you how much I enjoy it, I'll just say that I LOVE LOVE LOVE sleeping in, but I'm willing to wake up at 7am on a Saturday to get to the estate sales. If you know me, that's saying something!
#2 is important to me because I feel like I've lost connection to all my good friends. I've never been one to have a lot of friends, just a few really good ones. It seems we are all at the age where life just gets in the way of friendships. I want to do some fun theme parties. Check out this awesome Victorian theme party at
Jeanette the Jongleur
.
#3 Time to get healthy!
#4 I love creating something new from something old. I've done a couple DIY projects, but I want to do more! Then I can share it with all you wonderful people :)
I joined bloglovin! Follow Me!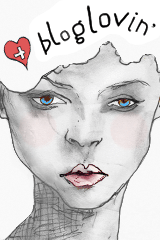 Follow my blog with bloglovin